4-9-2018
TVB Fairchild Fans Party is bringing the hottest stars to Vancouver this year including the charming Benjamin Yuen and Mat Yeung, along with the gorgeous Eliza Sam and Rebecca Zhu. Shortly after their fans meeting in Toronto yesterday, the four artistes flew to Vancouver today to attend the press conference taking place at Aberdeen Centre. Hundreds of fans had lined up at the mall since the early morning, hoping to occupy a good spot to have a glimpse of their beloved idols. To share this exciting moment with the world, Fairchild Television live-streamed the entire press conference on Facebook.
Aberdeen Centre was overwhelmed with screams and applause as the four artistes made their grand entrance to the venue. They first proceeded to autographing on the giant backdrop, and then revealing their recent endeavours to MC Mary. First to chat with Mary was Rebecca Zhu whose great effort eventually paid off as she captured Best Supporting Actress for her role Fong Wai-ling in A General, a Scholar and a Eunuch while her singing and pipa performance in The Forgotten Valley received critical acclaimed. Portrayed as a pole dancer in an upcoming drama Tung-yan's Time, Rebecca shared the difficulty she faced when learning the dance with the audience. She was also excited for her first public event in Canada and looked forward to joining this fun-filled Fans Party.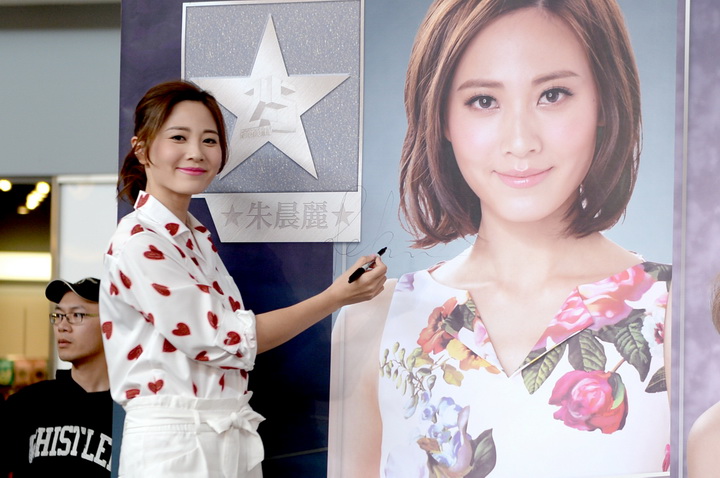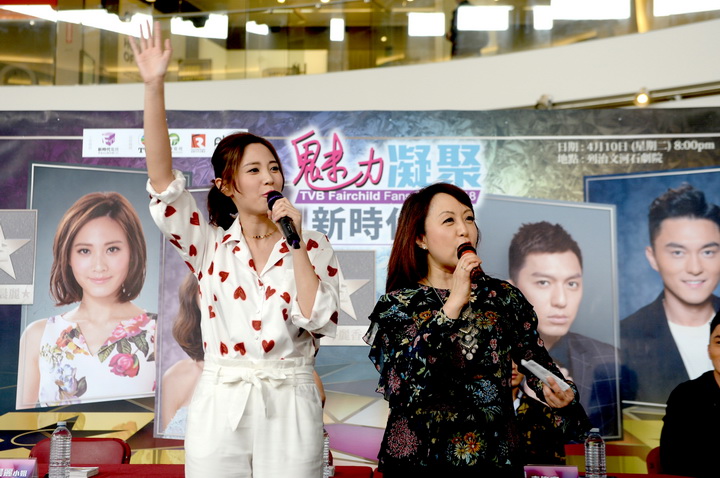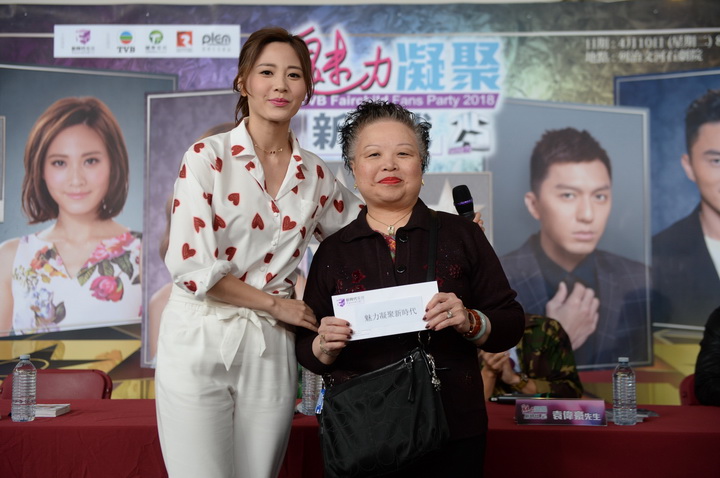 The winner of this year's Most Improved Male Artiste, Mat Yeung, returned to Vancouver with confidence and charm. Nearly 20 years after Mat's debut in the entertainment business, recognition was finally earned along with his first acting award. He thanked fans' support and promised even more devotion on playing every character well. As one of the fastest rising top actors in TVB, Mat has been cast as the male lead in an upcoming crime drama Fist Fight. To make the fight scenes seem more realistic, Mat worked hard to film all the almost impossible action scenes himself when shooting in Philippines. This year, Mat will perform with his travel buddy Benjamin Yuen at Fans Party, bringing nonstop laughter and amusement to the Canadian fans.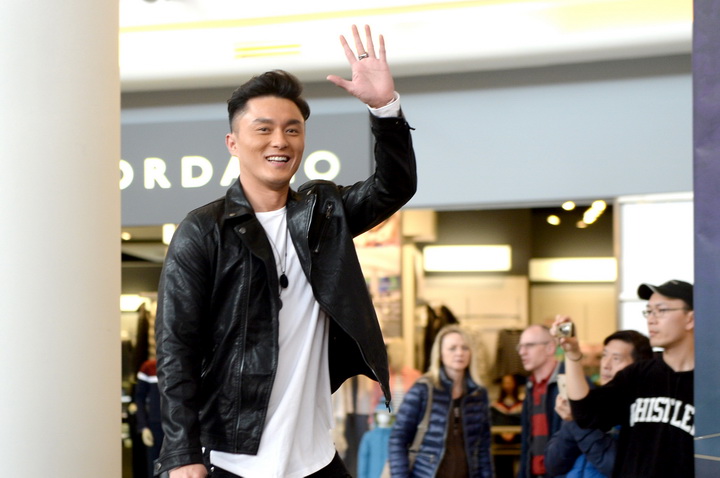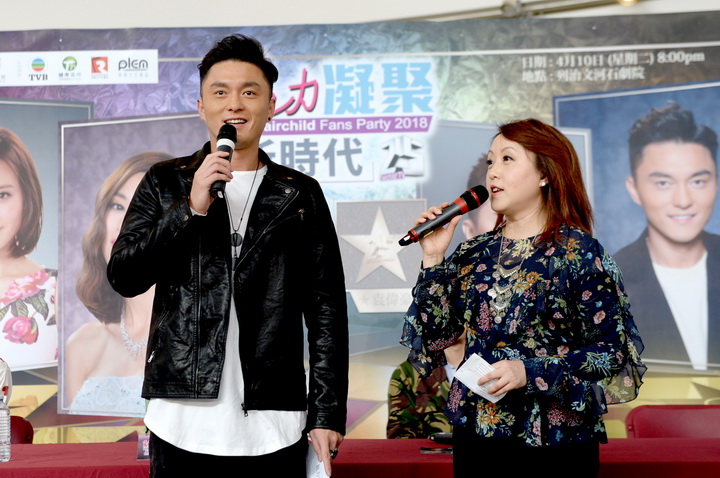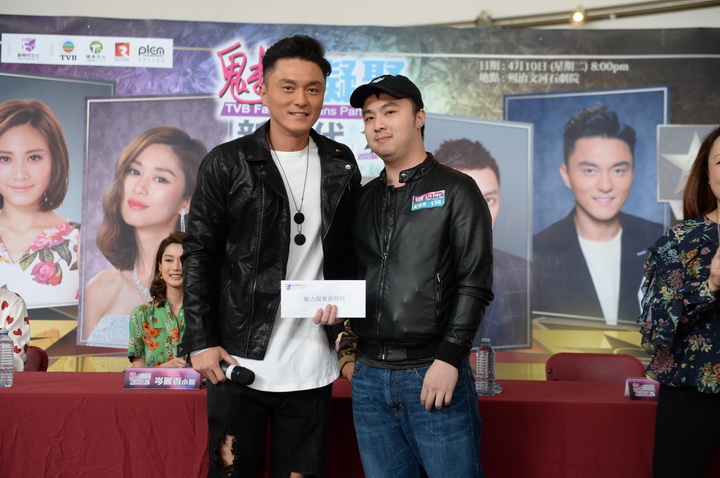 Born and raised in Vancouver, sweetheart Eliza Sam is definitely one of local fans' favourites. Her marriage in 2016 did not deter her from actively taking part in various dramas. She expressed that the character as an elementary school Chinese teacher in a new hit drama Apple-colada was a real challenge for her as she needed to memorize a long list of Chinese idioms. Eliza also presented the most complicated Chinese idioms in the drama on stage which earned her rounds of applause. The successful and happily married Eliza felt blessed and wished to share her luck with Canadian audiences though Fans Party.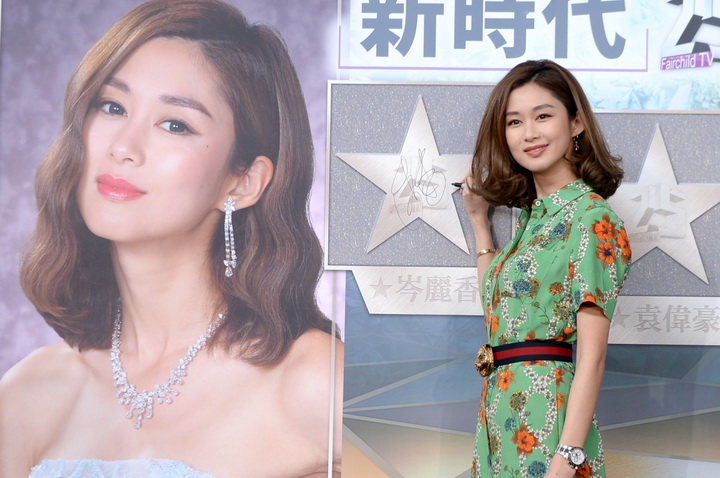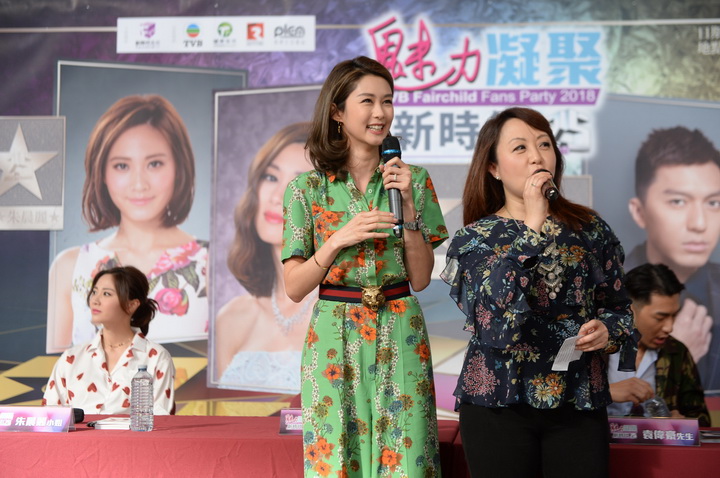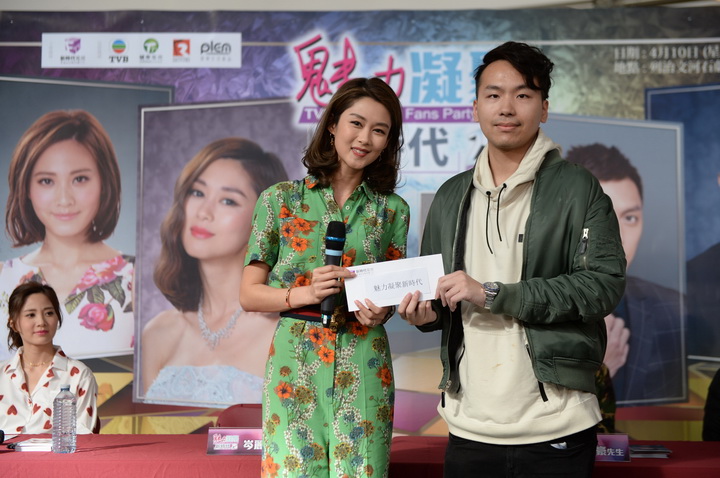 The handsome Benjamin Yuen's mesmerizing stage presence captured the hearts of many female fans on site. After years of staying on the sidelines, Benjamin has recently made a breakthrough in his career and experienced a surge in popularity through his supporting roles in A Fist Within Four Walls and Line Walker: The Prelude. When asked about the drama Threesome, which is currently airing on FTV2HD, Benjamin expressed that he had some special yet challenging experiences during filming as he needed to go on diet and play a female's role.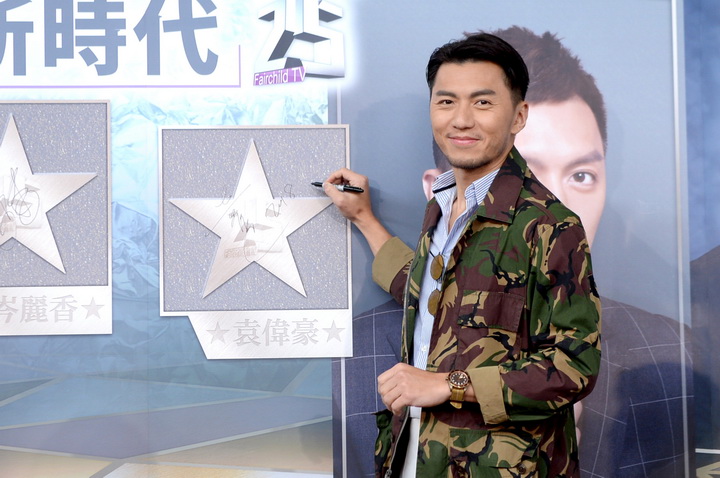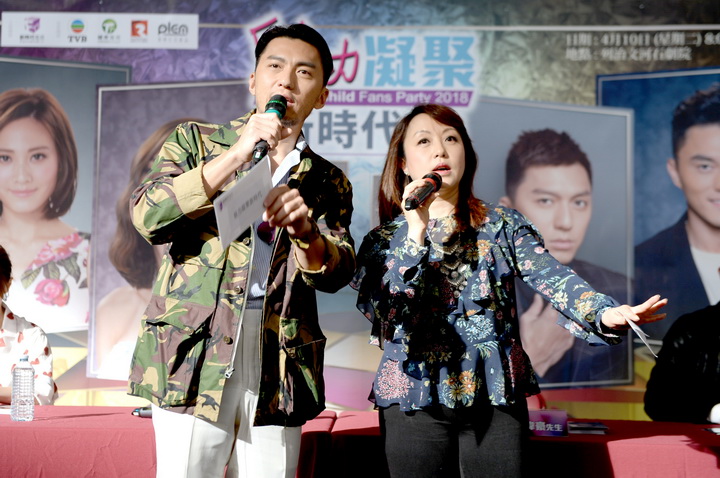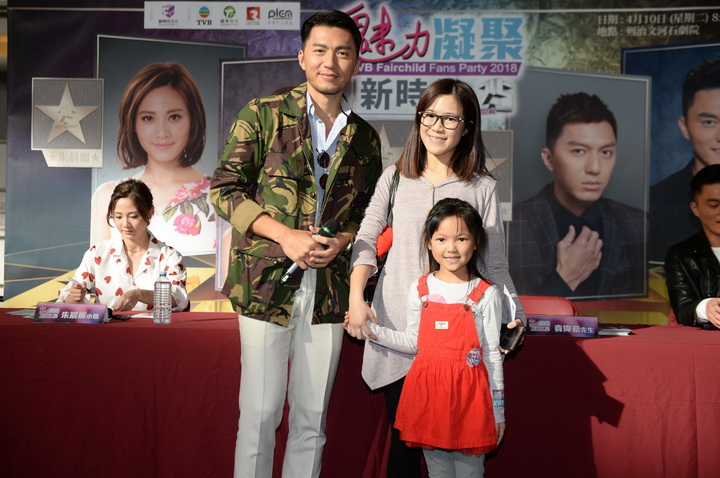 After the sharing session, the four stars selected a few lucky fans to be the recipients of the last highly coveted tickets to Fans Party. President of Fairchild Media Group, Mr. Joe Chan presented the artistes each with a souvenir and wished them success at the show.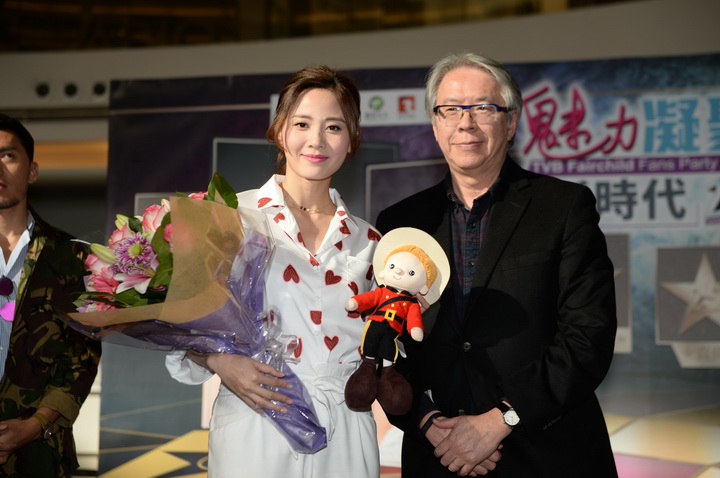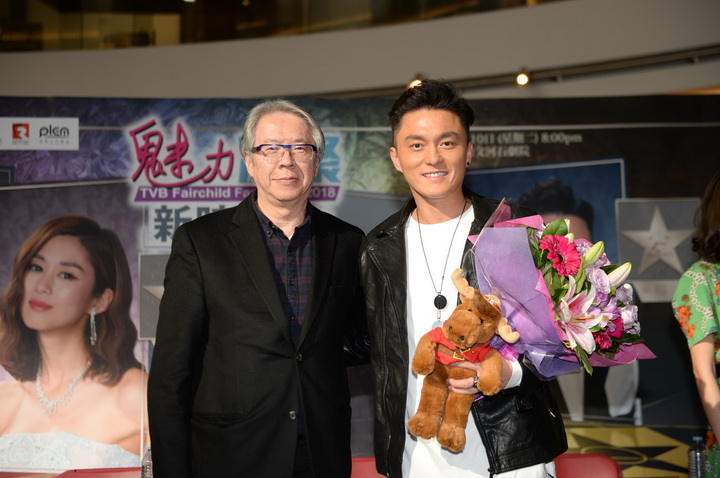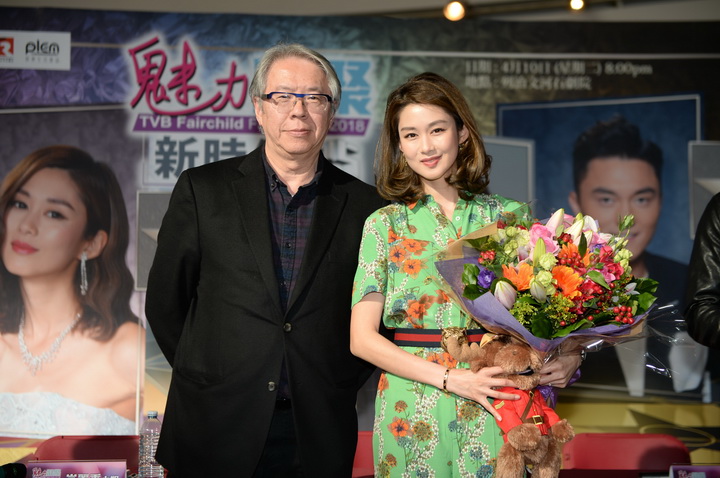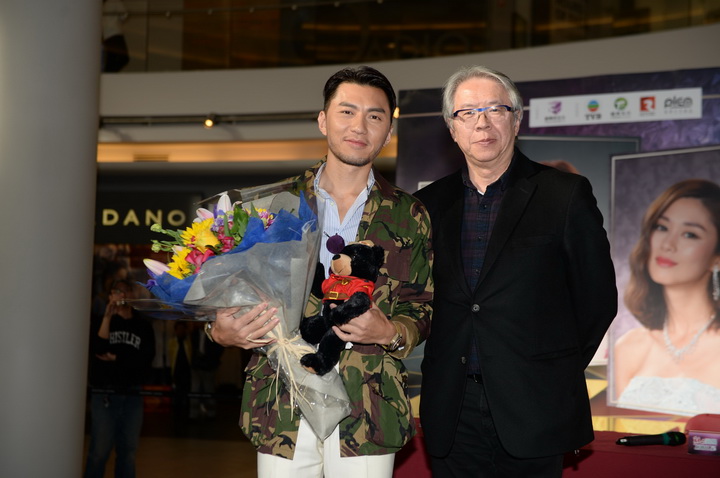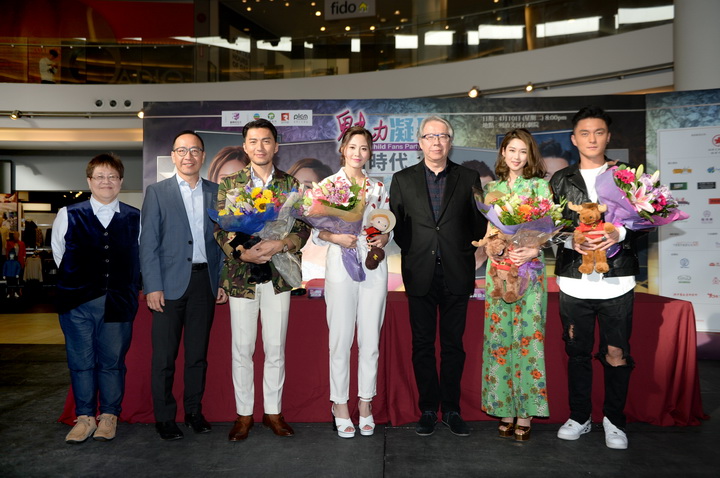 Lastly, the artistes personally autographed on their pictures for each fan, concluding the star-studded press conference with a great anticipation to the long awaited performance the following day.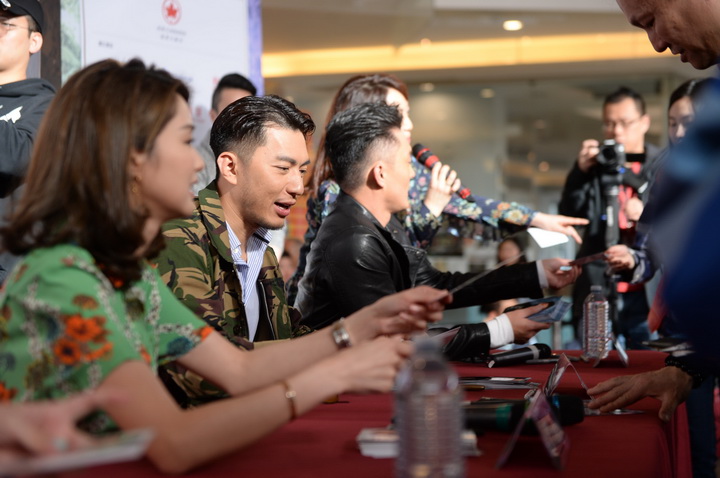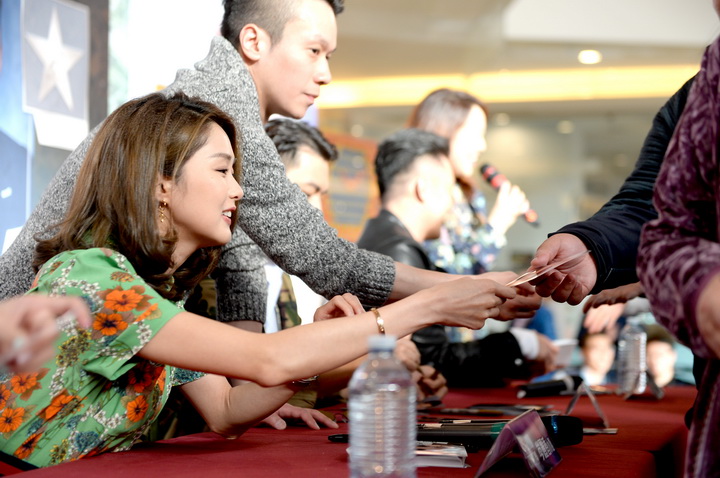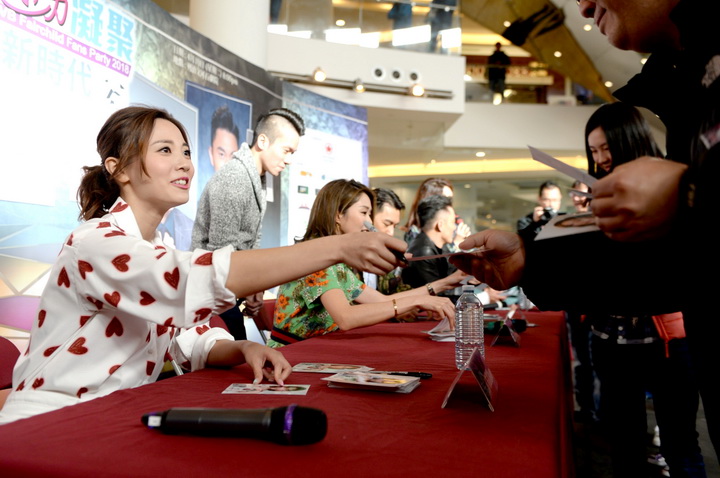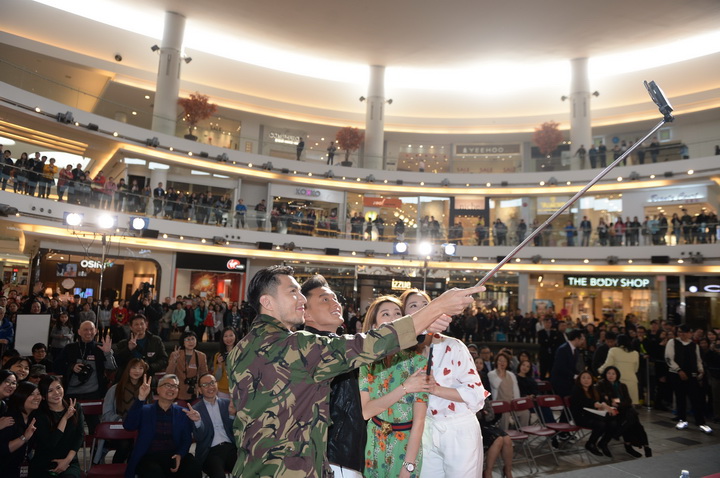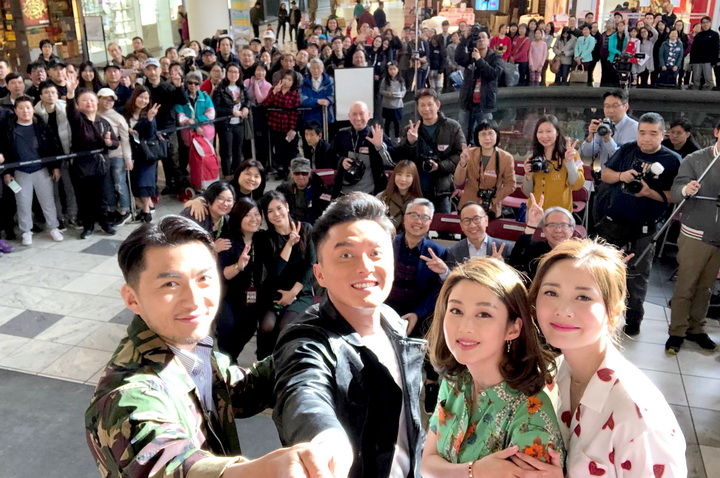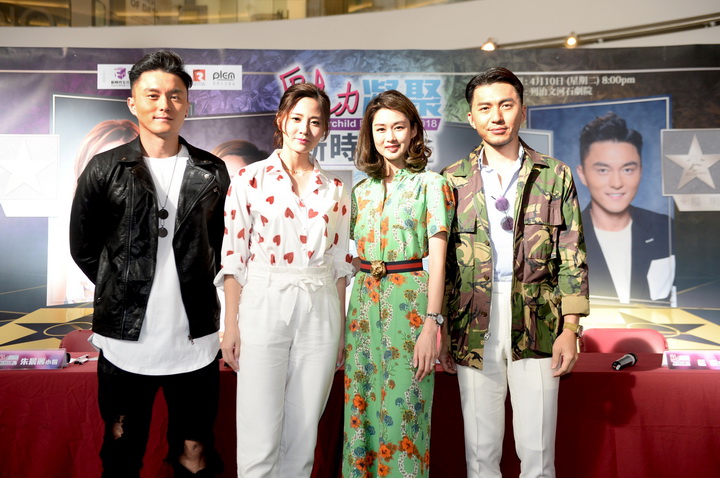 ---
4-10-2018
To commemorate the Silver Anniversary of Fairchild TV, Fans Party invited four prominent stars Benjamin Yuen, Eliza Sam, Mat Yeung, and Rebecca Zhu to grace the celebration stage this year. The artistes and their fans spent a wonderful evening of entertainment together last night.
Along with the beautiful melodies of their drama theme songs, the fans' favorites each made an entrance from the audience section, handing out souvenirs on their way to the stage. Vancouver-raised Eliza not only received support from her families and friends, but also her beloved husband, Josh.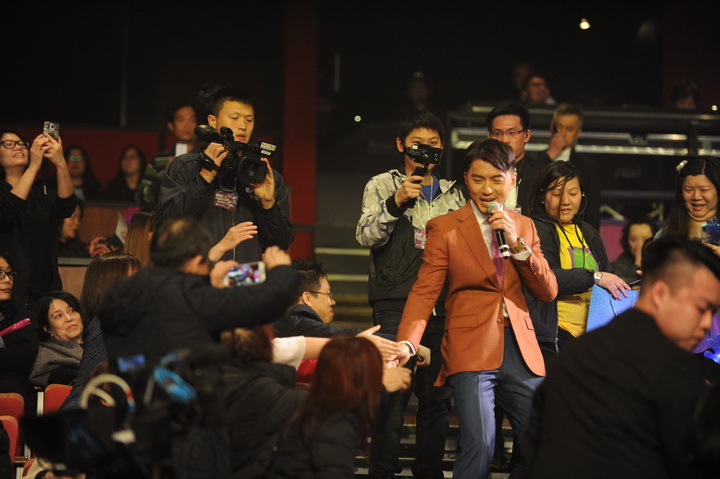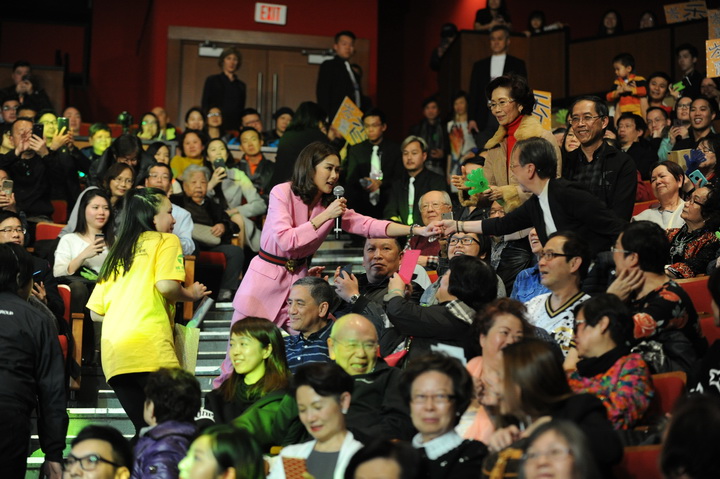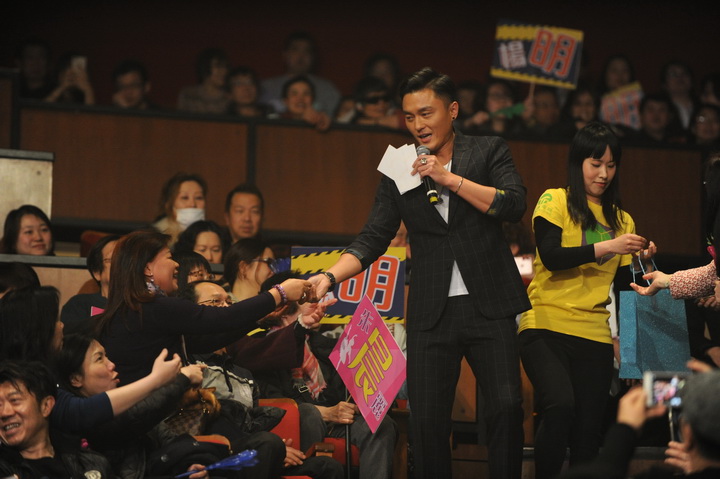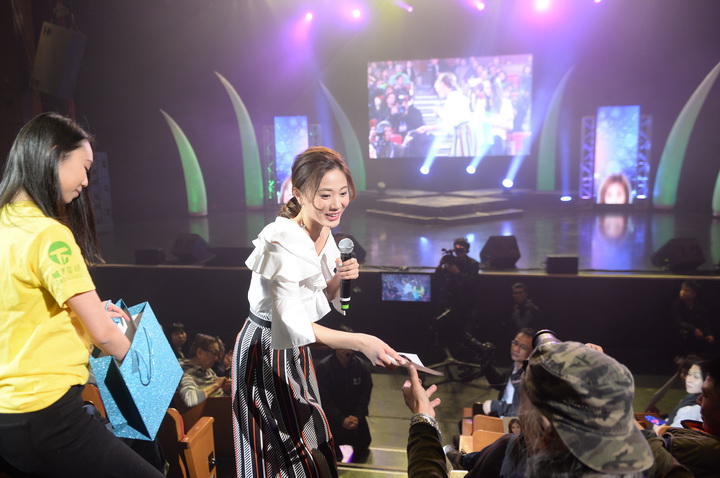 Coping with the theme of Fairchild TV 25th Anniversary, MCs Mary Lo and Mandy Chan first chatted with the four artistes about their unforgettable experience at age 25. Eliza was being moved as she was standing on the same stage when she captured the title of Miss Chinese Vancouver.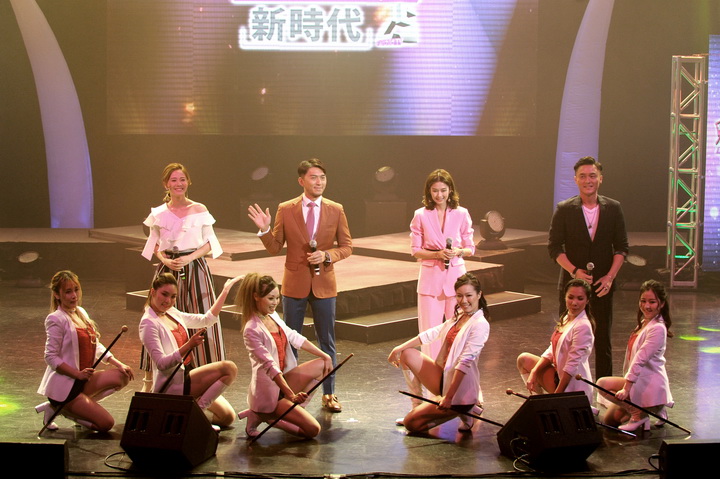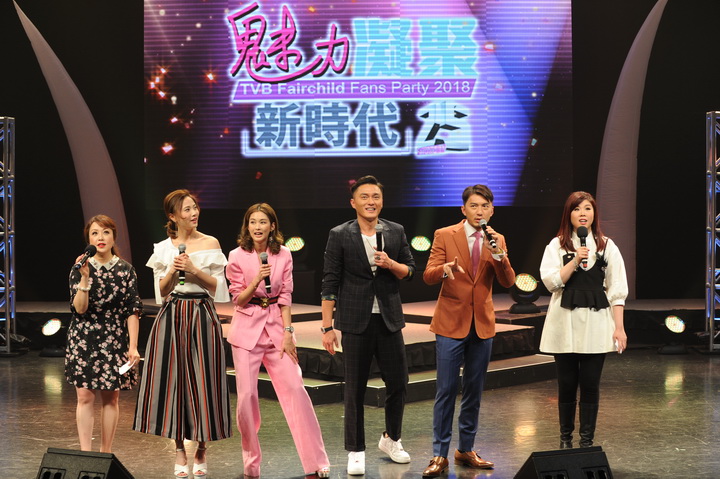 A party is not complete without fun and engaging games. The MCs invited lucky fans onto the stage to play games with their beloved idols. The first game consisted of three stages where they were required to rearrange the order of paper cups, categorize multi-colored candies, and finish off with hula hooping. Benjamin tried to apply his extraordinary wits while solving the problems, triggering a series of laughter among the audience. Rebecca worked hard to shine at the last stage as the hula hoop was spinning effortlessly around her body. Mat demonstrated his inexhaustible agility in the table-tennis game. Last but not least, Eliza excelled in the last round when tough drama questions were asked. After a series of fun games, the four artistes walked into the audience to give out more presents, causing a stir amongst fans.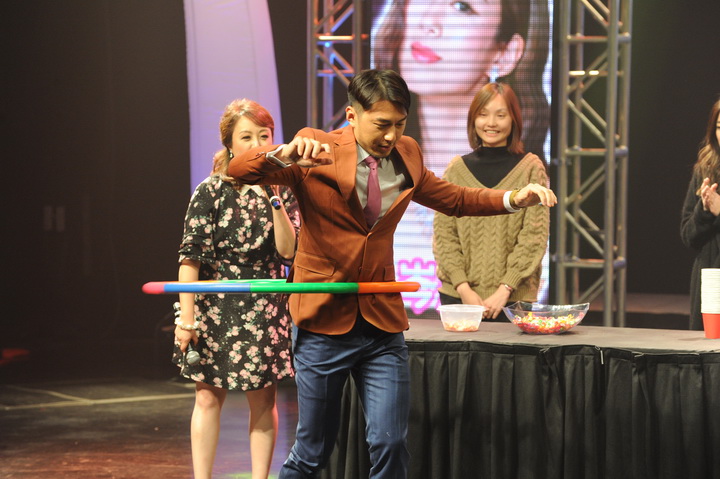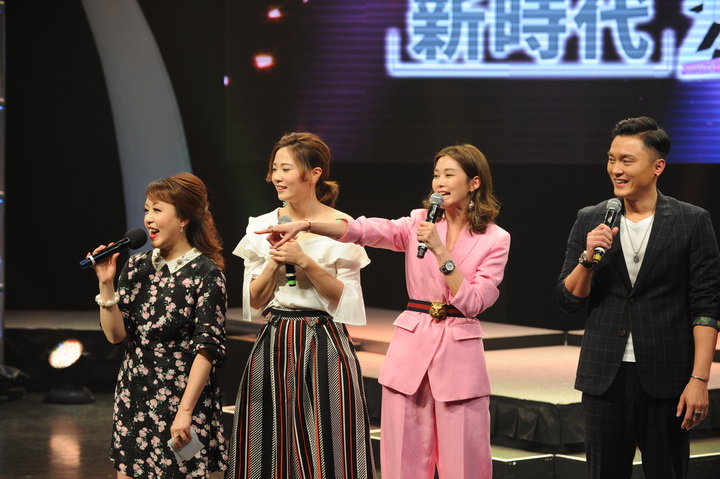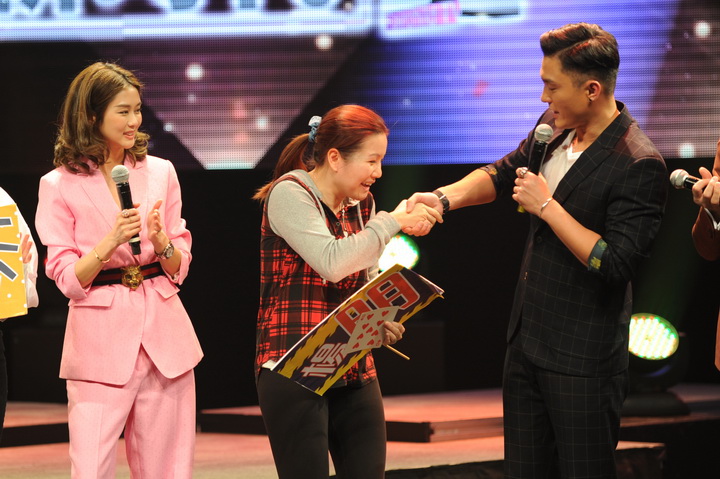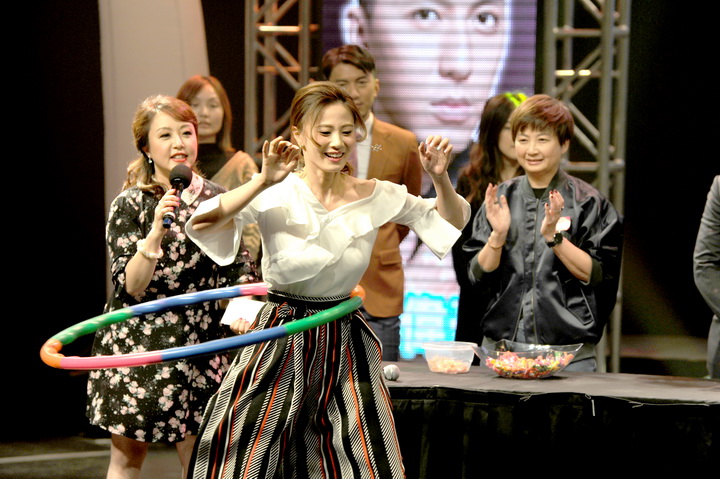 Another highlight of the night was the singing performance by the four stunning stars. First to perform was the elegant Rebecca as she brought forth two love songs, Say I Love You and Love is Simple, with her captivating voices, leading the audience to clap and sing along.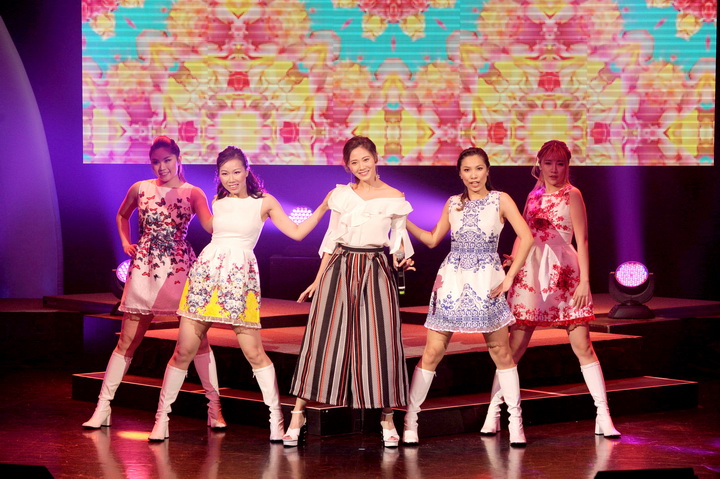 Mat Yeung was known for mimicking Nicholas Tse in the show Screen Play, and this time he specially selected Nicholas's No Need to Change Deliberately, followed by Strong to express his enthusiasm of receiving his first acting award.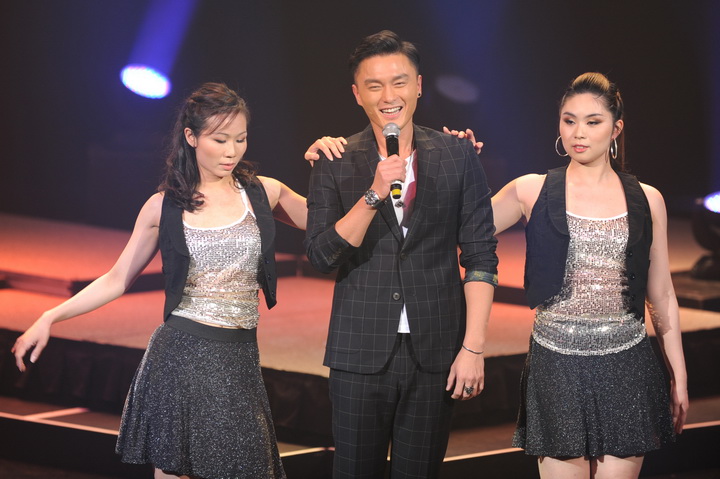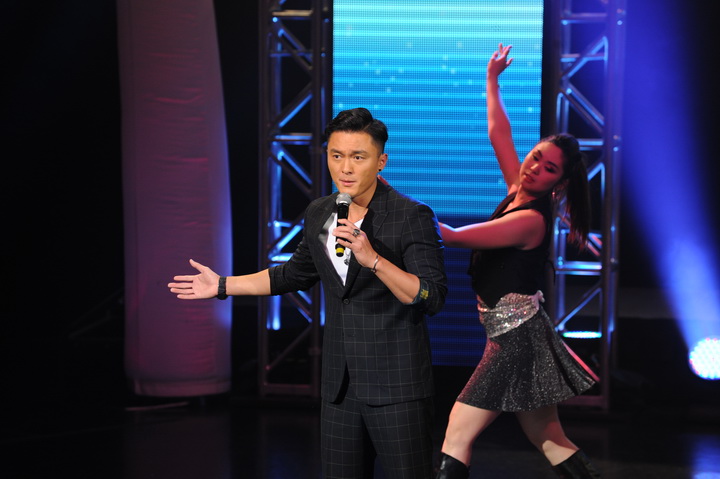 As her first performance in Vancouver after the wedding, the happily married Eliza presented Everyone Has a Dream and Sweet Honey, melting the hearts of the audience.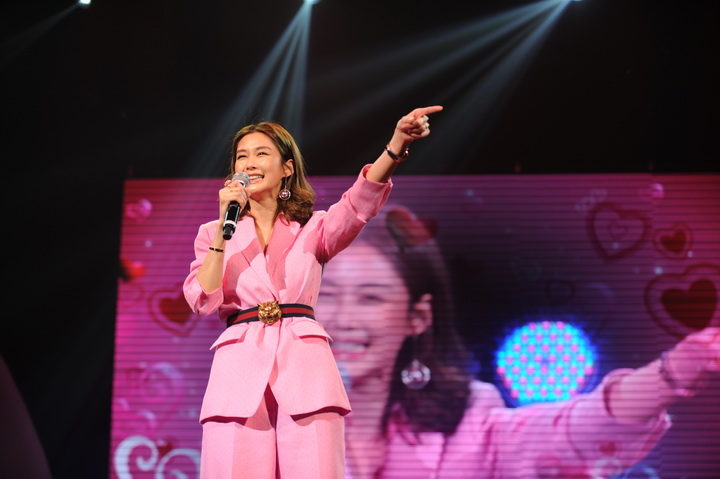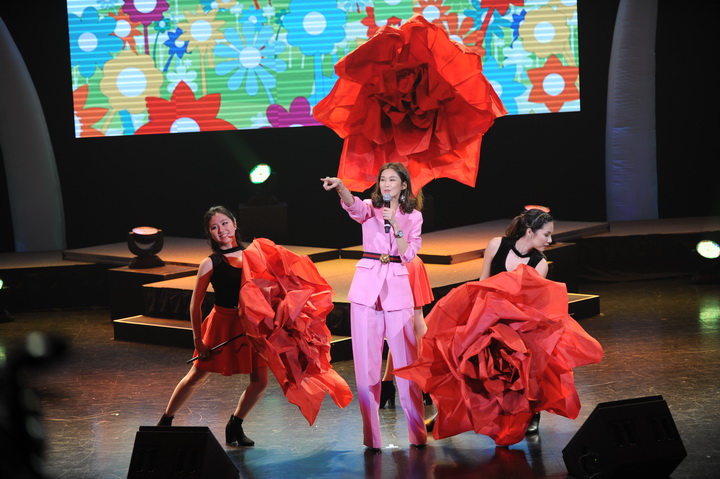 The charismatic Benjamin took the crowd back to Line Walker: The Prelude through its theme song Skynet and finished off his premier performance with a romantic song Love is you.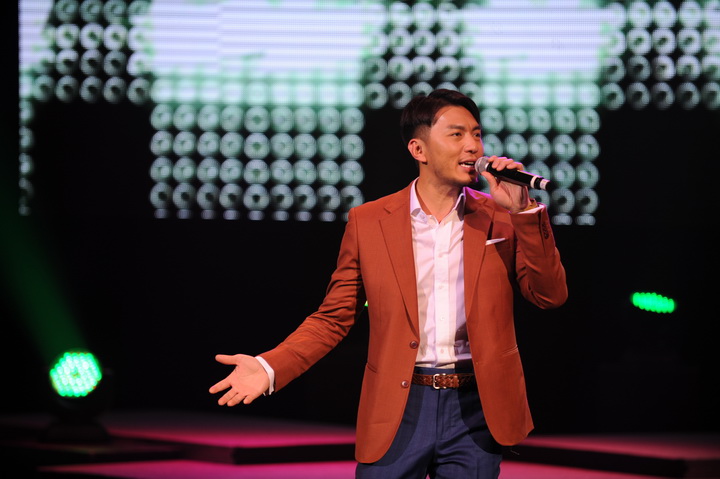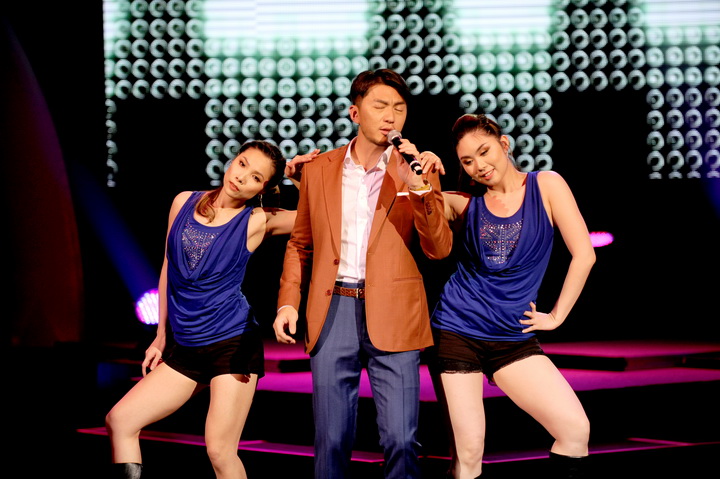 In the midst of the wonderful time together, the four artistes were invited to join the cake-cutting ceremony with President of Fairchild Media Group, Mr. Joe Chan to celebrate Fairchild TV's 25th anniversary and look forward to more high quality TV productions from FTV in the years to come.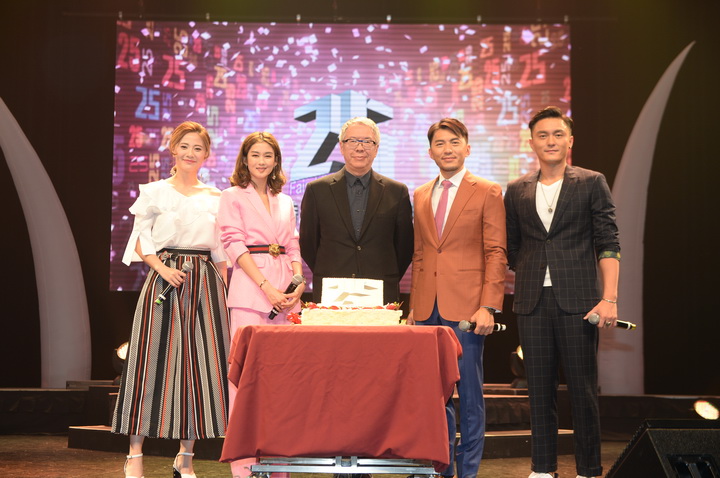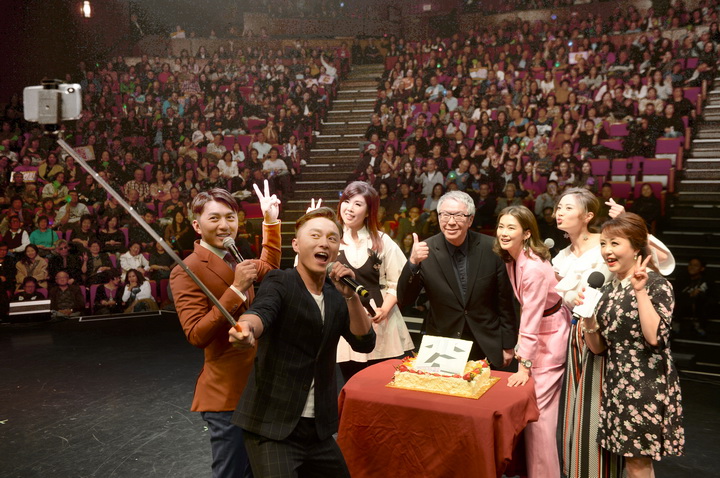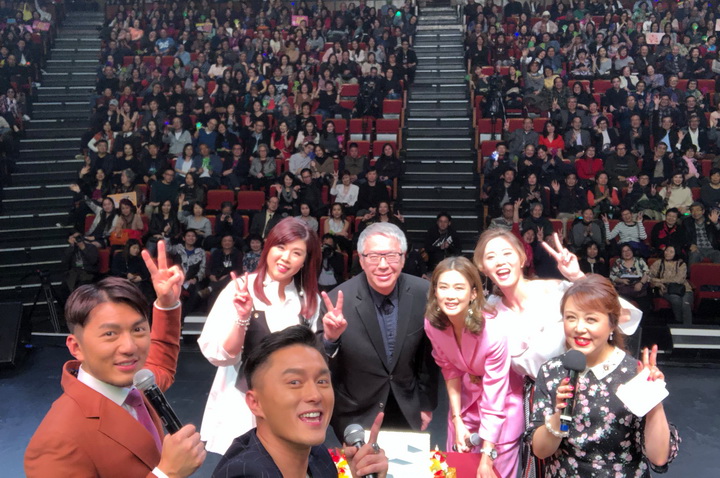 More lucky fans were selected later that evening to be gifted with souvenirs, concluding the Fans Party on a happy note. The Fans Party will be broadcasted on April 22nd at 9:00pm on Fairchild Television, and on April 29th at 3:30pm and 8:10pm (PST) on FTV2HD.